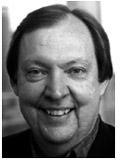 Who Is SuperFisch ? - The Promo Voice Superhero!
Scott Fischer is SuperFisch!
Scott, a former 35 year radio veteran, was inspired by Los Angeles based Voice Coach and teacher Marice Tobias. "I am honored to know and still admire her. Thank you Marice for your support and encouragement! Since that first meeting, I've had a relentless pursuit to do promo voiceover work - what I love doing most! I highly recommend Tobias Communication's seminars and coaching services."
You've heard him nationally voicing The PBR Finals Tease, as the host/narrator of CMT's "Wedding Day Disasters", and Liberty Mutual's "College Football Hall of Fame Coaches Show". He's regularly a corporate voice of Allison Transmission, Roche, and Eli Lilly. He was featured as the voice of "Cavanaugh Jarvis" on the "World Series of Poker: Tournament of Champions" video game. In addition to his television and radio promo clients, he has voiced commercials for HEB Food stores, Delta Dental, Subway, IGA , Skyline Chili, KFC, Kittle's, American Dairy Association and many others.
Scott is also a leading advocate of low power micro radio. His company RADIOGENICS markets low power transmitters for a wide variety of uses. Check it out at www.superfisch.com/rg.
Scott and his wife Pam live in Fishers, Indiana